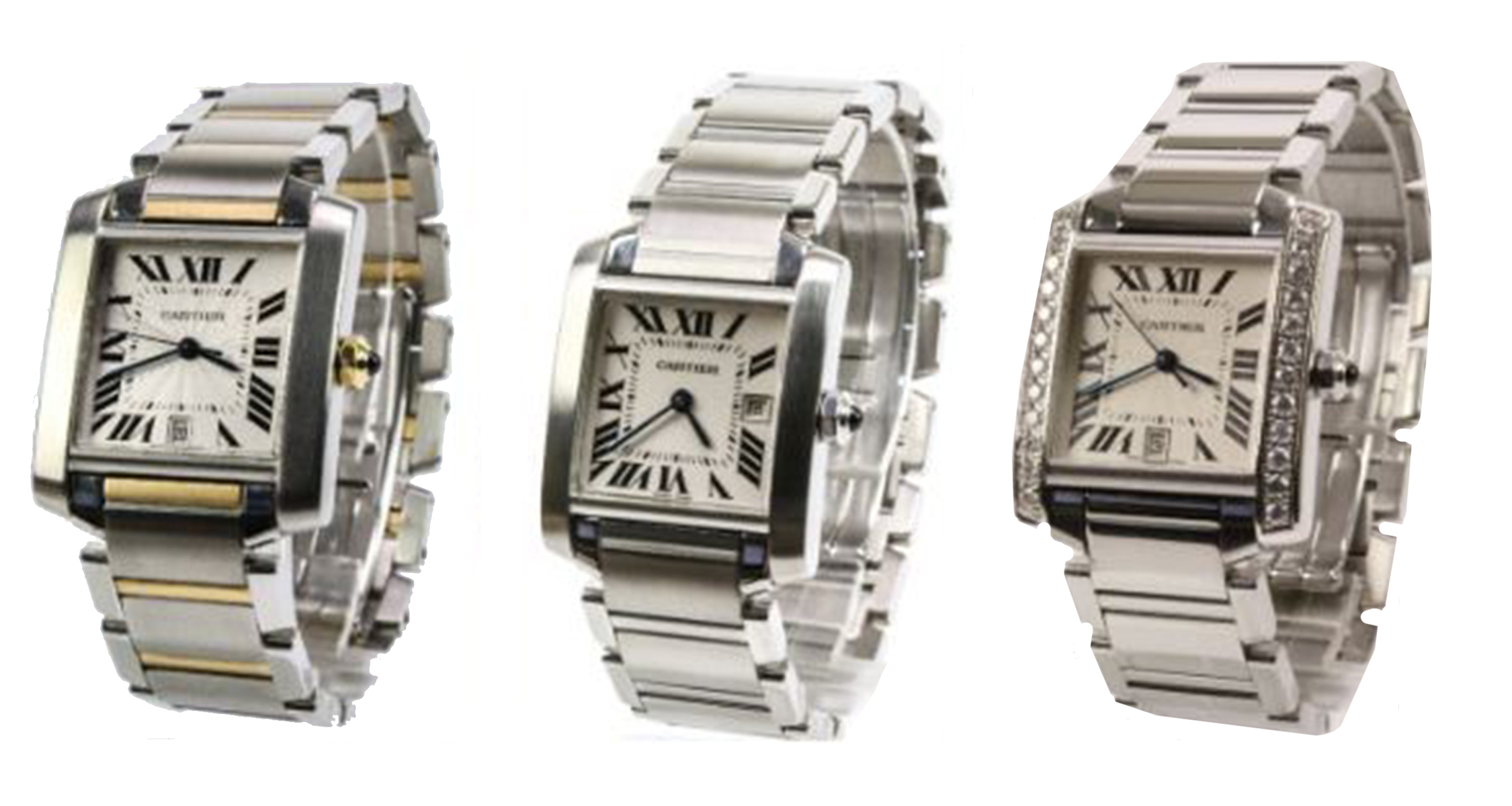 Tank
The unmistakable design of the Tank watch was created by Louis Cartier in 1917. The very first prototype of the watch was presented to American Army General John J. Pershing and some of his troops during World War One, and this is arguably where the watch got its name. The Tank will celebrate its 100th anniversary this year, and the appeal of the elegant geometric design shows no signs of slowing.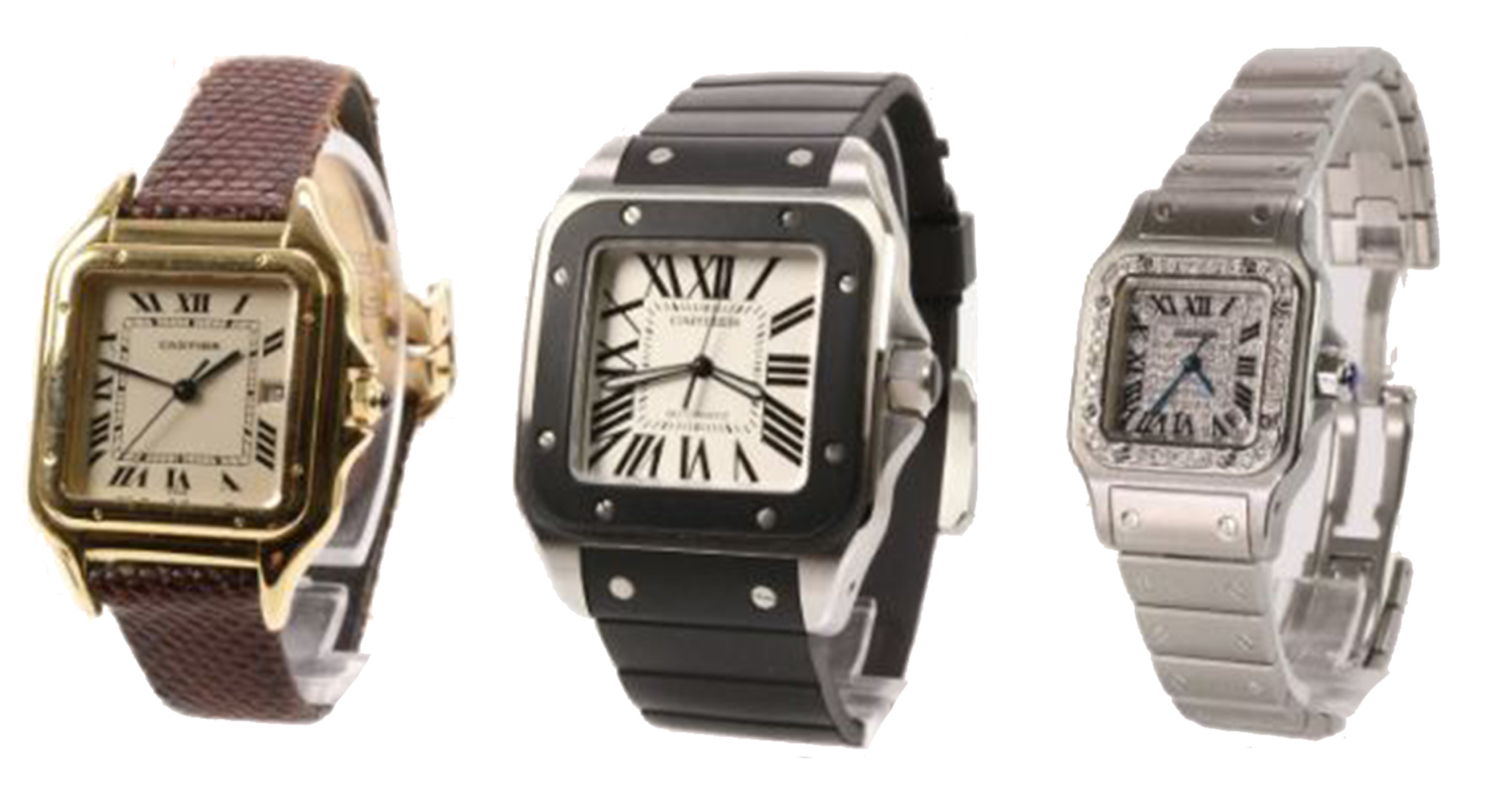 Santos
The famed Brazilian aviator Alberto Santos-Dumont inspired the creation of the Cartier Santos watch in 1904. He noted that the size, and shape of pocket watches made them unsuitable for aviation, and Louis Cartier offered to solve the problem. The geometric shape of the watch with exposed screws, together with its' celebrity pilot endorsement made the Santos an instant fashion statement, a statement that has continued well into the 21st Century.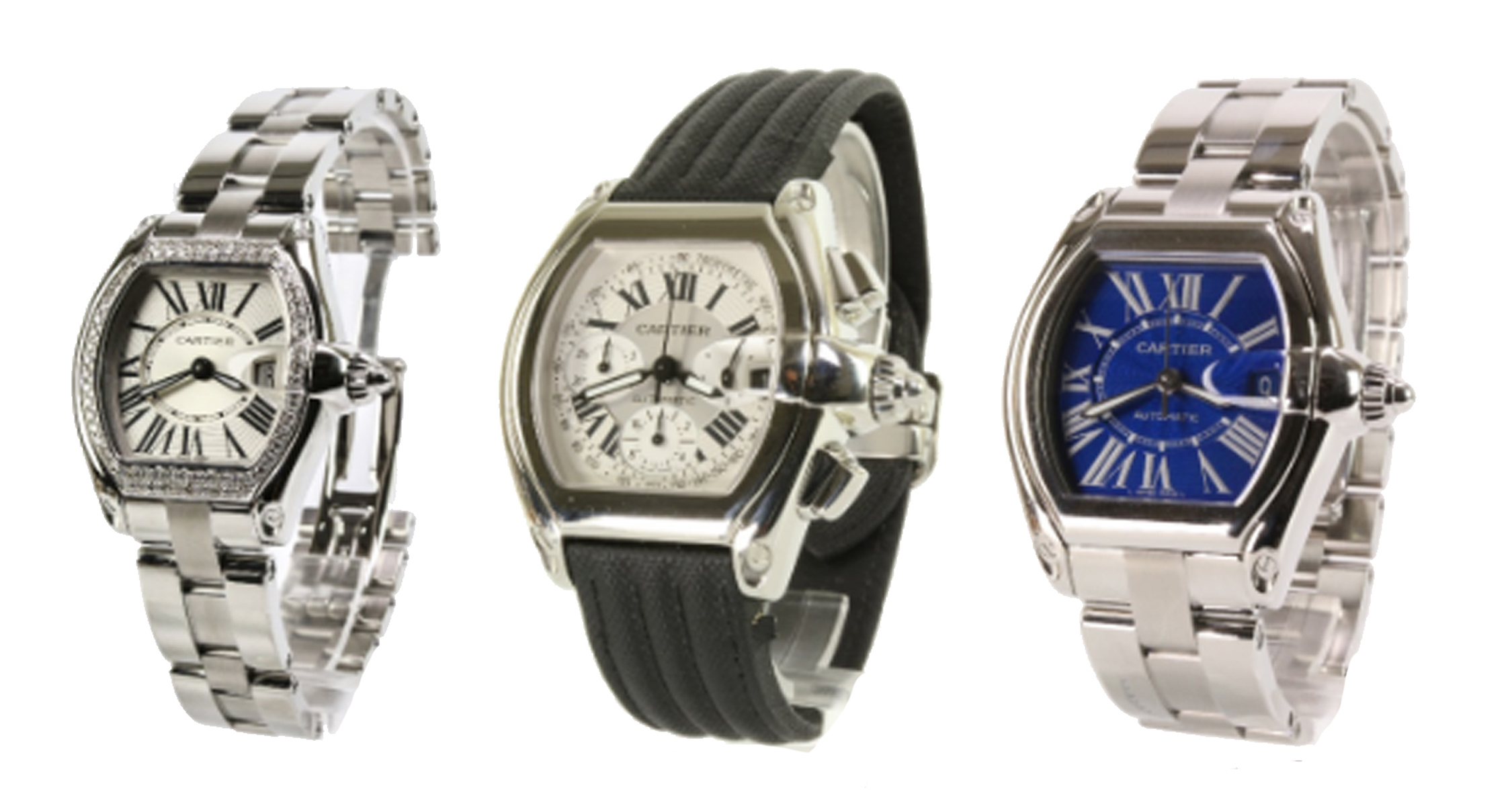 Roadster
The Cartier Roadster was introduced in 2002 and was an evolution of the 1912 Cartier Tortue, with its distinct 'tortoise-shaped' case. The Roadster's design was inspired by 1940s and 50s motorcars, with sleek metallic curves, and crown resembling the wheels of 1950s rally cars.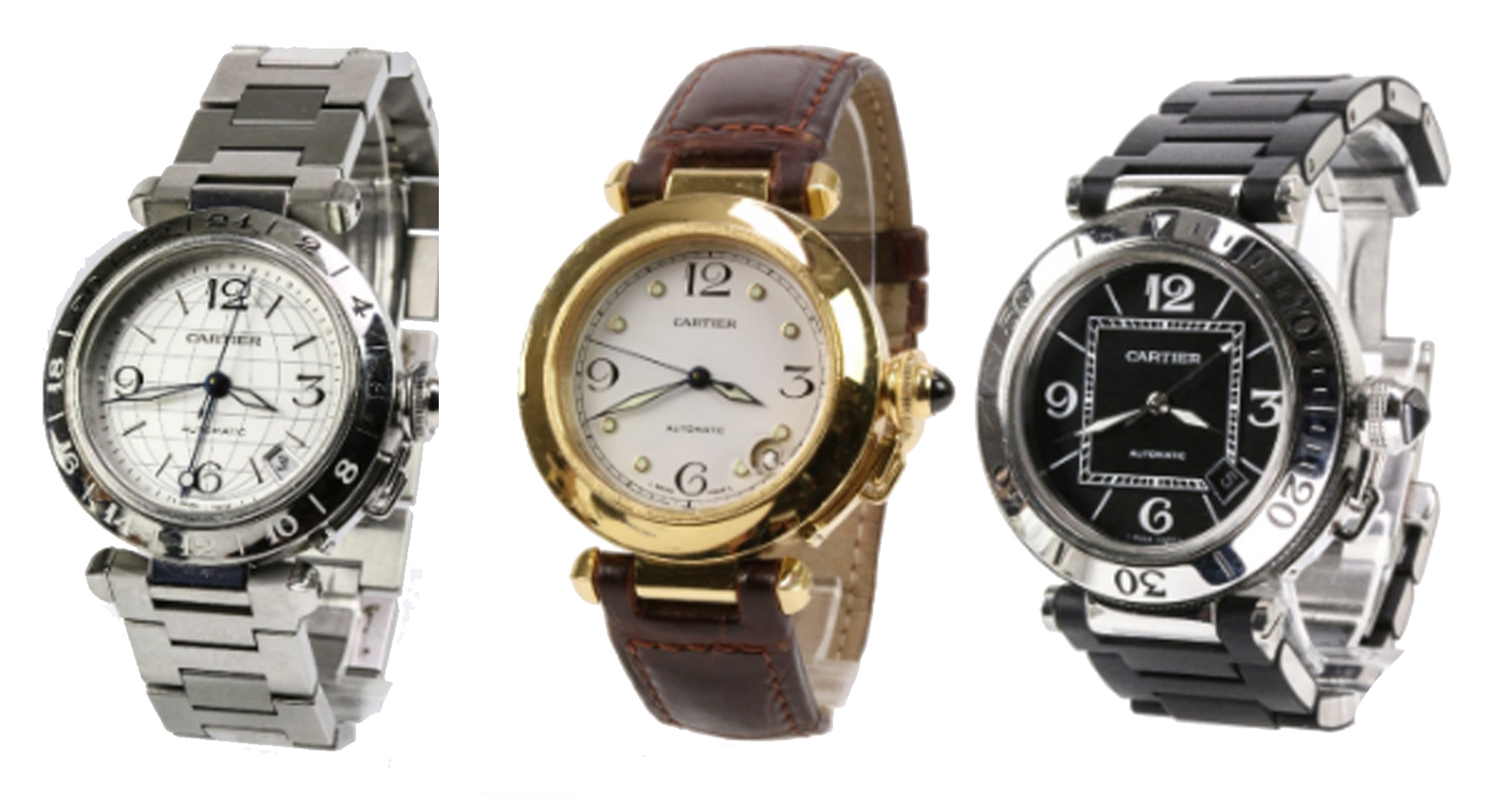 Pasha
The Pasha wristwatch is a nod to the traditional round faced wristwatch and was introduced in 1943. The watch has a classic design, with four Arabic numerals, and sword-shaped hands. Faithful to the Cartier tradition, this watch was designed when the Pasha of Marrakech asked Louis Cartier to create a watch that he could wear in his swimming pool! Exuding elegance, luxury and tradition, this watch remains popular with bidders.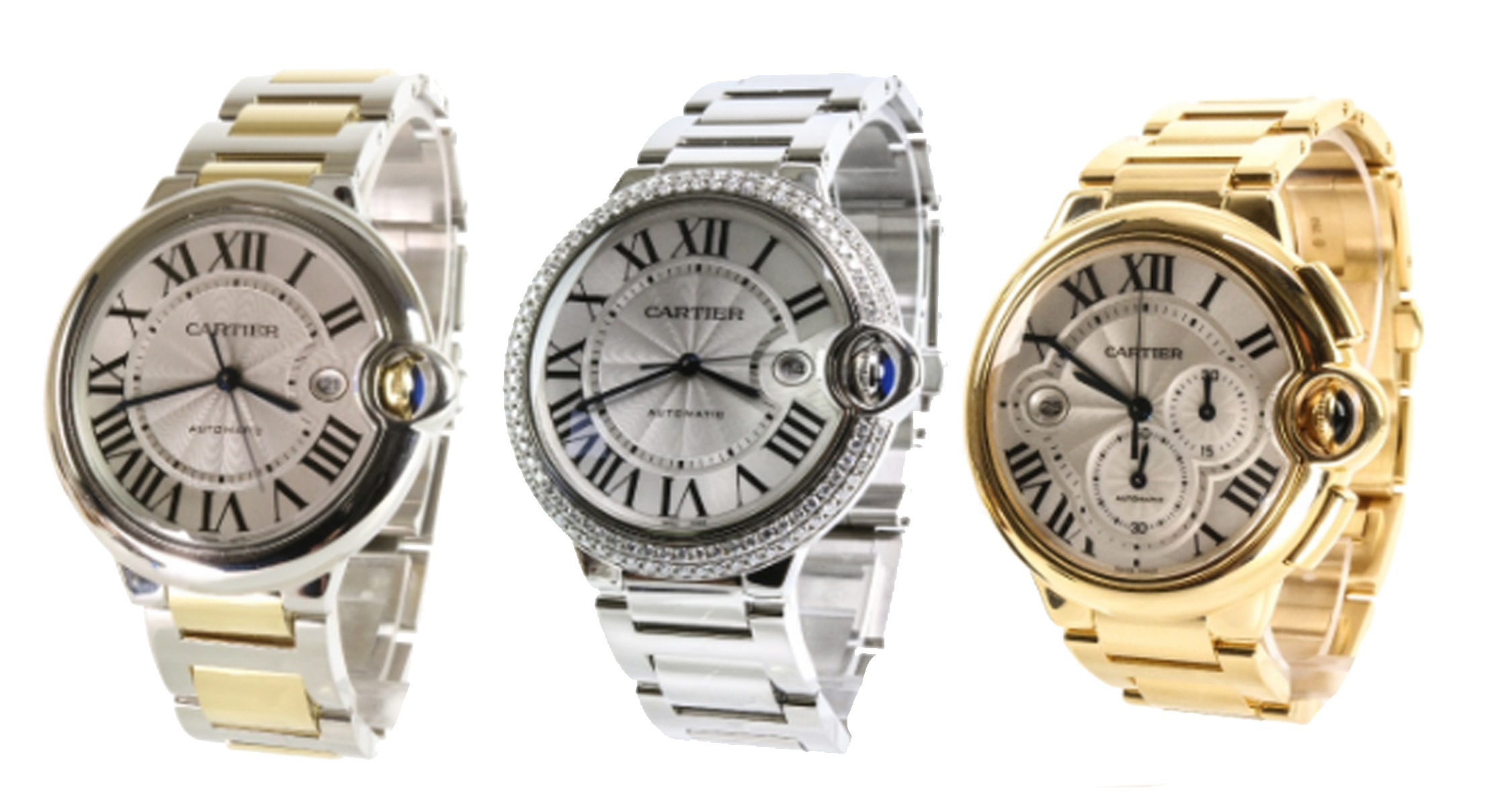 Ballon Bleu
The Ballon Bleu is one of Cartier's more modern watch designs. Released in 2006, this watch is named after its two main design features, the blue sapphire cabochon crown, and its 'balloon' round case. Whimsical and stylish, this watch has gained a celebrity following and is worn by the likes of Johnny Depp, and Kate Middleton.